Learn More
 The Acu-Gun was developed to target tight muscle knots and speed up your recovery process. The all-new Acu-Gun features a powerful ultra-quiet 90w high torque motor, its very lightweight at only 2.5 pounds and comes with a case so you can take it on the road. With 6 variable speed settings, 14mm of percussion, and 4 interchangeable heads you can dig deep to release fascia or gently glide it on your body for a soothing massage. Physical therapists, massage therapists, physicians, chiropractors, and thousands alike use the Acu-Gun to get relief every day. If your looking for a powerful versatile massager to dig right into those muscle knots, this is the product for you!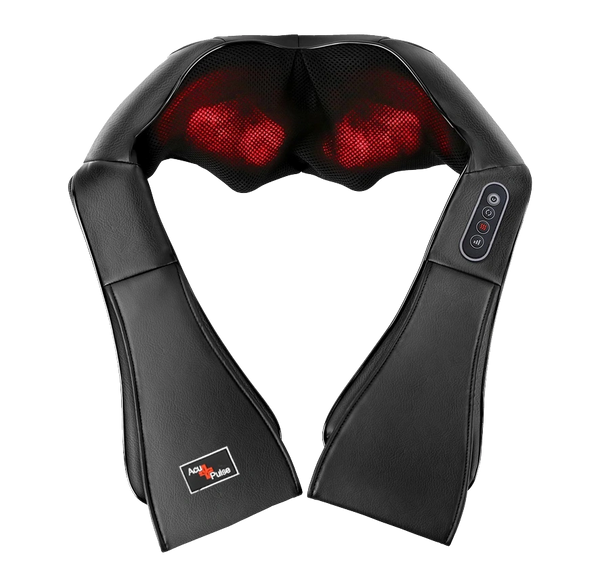 Introducing the Acu-Pulse "Real Feel" Massager for neck, shoulder, and whole-body tension. Exclusively designed with heated infra-red massage technology, our full body massager is perfect for targeting muscle aches and pains. Featuring various rotation modes and intensity levels, The "Real Feel" Massager soothes tension while increasing blood circulation and mobility. The massage spheres have a patented spring system that can only be matched by therapists' hands. In addition, the "Real Feel" Massager is designed with front handles for easy control and pressure adjustment during use. The device will work on most areas of the body including the sciatic nerve, back, legs, and waist area, and comes with a 15-minute automatic shut off. In just 10 minutes or less, receive a personal and professional massage in your home or office with our "Real Feel" Massager. Our new and improved technology relaxes the body, eliminates fatigue, and increases blood circulation in a single session.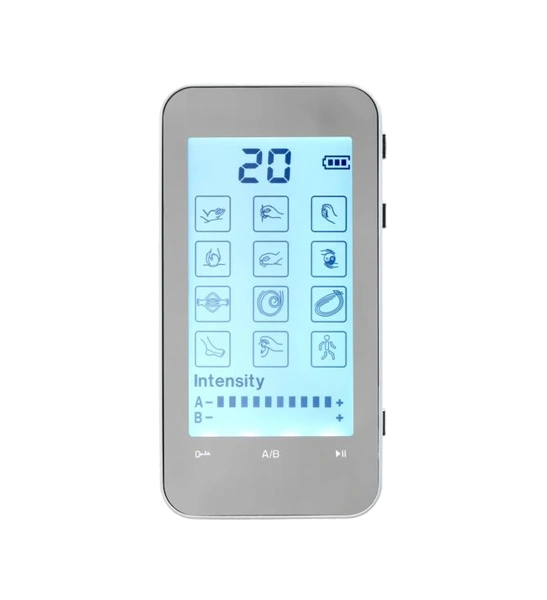 EMS or (Electronic Muscle Stimulation) is the process of causing muscle contractions using an external electrical charge or pulse usually created by an EMS machine or device. How does EMS work? The electrodes are placed on the skin over the muscle that you want to exercise. An electrical charge is sent into the muscle charging the muscle's fibers and causing a muscle contraction. This is the same action your muscles experience during exercise and motion. So, it is essentially exercising your muscles as if you were sending the signal for the muscle to contract yourself. Unlike EMS, TENS uses low voltage frequencies to block pain signals sent to the brain-stimulating endorphins, the body's natural pain killers. With the new AP-1200 you will get both TENS and EMS therapy to relieve muscle tension and get instant pain relief. We've reinvented the TENS unit that used to just distract your pain, now with our new technology you can use your AP-1200 to help you relieve pain and recover your body at the same time.